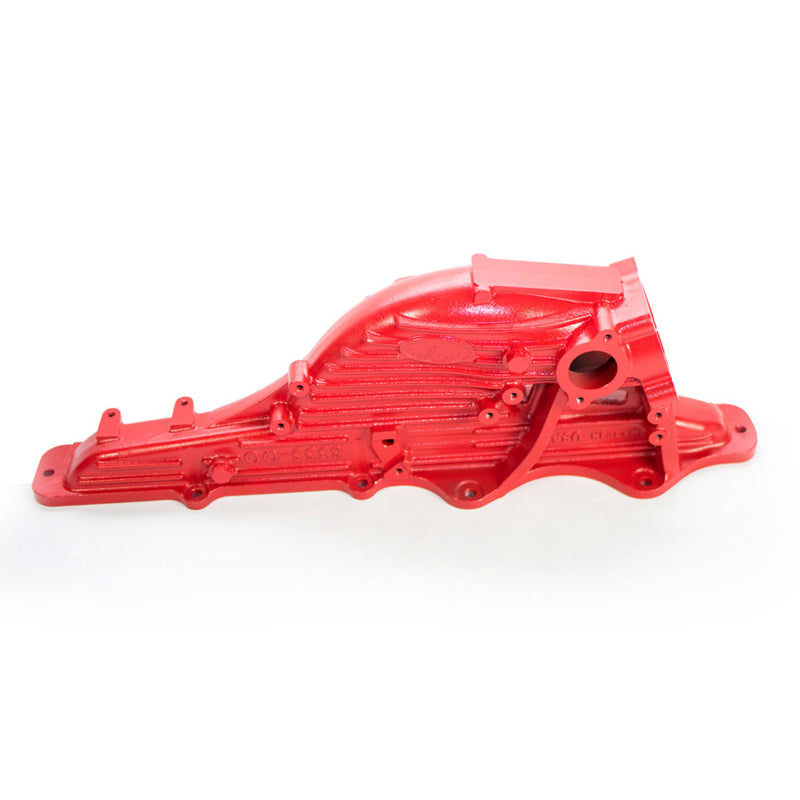 Cummins 15-23 ISX Intake

---
ISX 2350 Cummins Engine '15-23′

Cummins X15
Please call for more information on additional applications.
BENEFITS
---
Direct Replacement
.3-.5 MPG gain
1-year Warranty
Coated inside, no Carbon build up over time
Can be ceramic coated on exterior giving it the chrome color
DETAIL
---
The Full Tilt '15-'23 ISX Intake Manifold is a direct replacement to the factory 2250 Cummins ISX manifold, 2350 Cummins ISX manifold and Cummins X15 manifold, fitting any 2011 and newer ISX motors. The inside has been completely redesigned improving not only airflow, but velocity and distribution of clean air into the engine. Our on-the-road testing has shown a strong .3-.5 MPG gain over stock with a noticeable change in engine power and responsiveness. This manifold will come painted Cummins Red, but can be ordered ceramic coated. As with all of our exhaust manifolds, all of the design, casting, and machining is done in the USA.